In this article, we will look at several prayers for dad. So, if your dad needs prayer for healing, hope, courage, or something else.
I grew up with a great dad. He was kind, smart, hard-working, and best of all, loved Jesus. As a child and even a young adult, I always thought my dad was invincible.
That quickly changed when my dad's heart conditions got worse and had to have open heart surgery. The surgery was successful for his heart, but not so much for him mentally.
My dad developed a rapid type of dementia. It was heart breaking watching him decline. He is now with the Lord, but during that time, I prayed a lot for my dad. And when he passed, I had to pray for the pain of his loss.
So, my heart goes out to you if you need to pray for your dad. It doesn't matter if it's for sickness, courage, wisdom, or just want to bless him. But before we dive into these prayers. I want to cover some important tips…I cover these also in my prayers for mom, and, sisters, brothers. I even have one for both parents!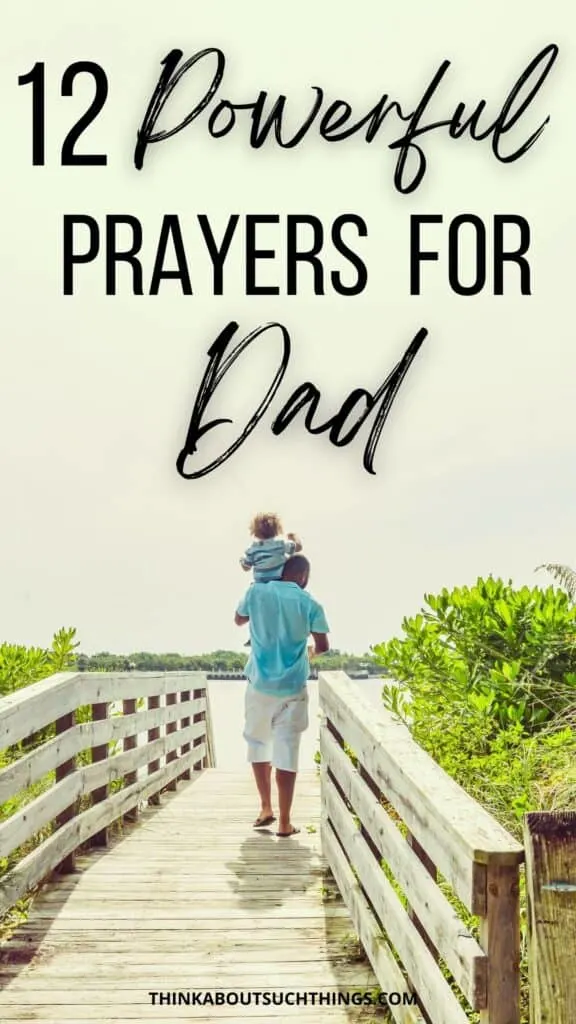 Helpful Tips for Praying for your Dad
Prayer that is genuine and powerful comes from your heart, not a piece of paper or a screen. It's fine to recite someone else's prayers, but if they're not coming from a place in your heart, then what are you really praying? God knows and sees our heart. He knows when a prayer is sincere and when it's not.
So, when you pray for your dad and you use the prayers below. Please take these things into consideration.:
Make It Personal – I don't have the specifics of why you are wanting to pray for your dad. But you sure do! Make sure to use those details when you are praying. Here is an example, if your dad is interviewing for a new job. Don't just pray a generic prayer for him to get the job, but go in depth. Here are some areas you could add to your prayer:


That he wouldn't be nervous in his interview
That he would have favor and say the right things
That they would offer him a position that my dad would love
That if this is a job from the Lord that doors would open wide. If not the doors would close and that a better one would open up.


See If You Can Pray with Him – If your dad is local and is a believer as him, if he would be open to pray together. Not only is this a powerful way to pray (Matthew 18:20), it's also one that will bless your father.

Don't Be In A Hurry & Wait on God – It's easy to get busy and have a huge to-do list, but you don't want to do that when you are in prayer. Set some time aside and pray. Even if it's 5 minutes right when you wake up or go to bed. I also love praying when I'm alone in the car. Your normal 20 minute commute can become an amazing time praying for your dad and other family members.

Is Your Dad Saved? – If your dad doesn't know the Lord…YET! I encourage you that no matter why you are praying for him that you always ask God for his salvation and that He would come to knowledge that Jesus Christ is Lord and savior.
Prayers for Dad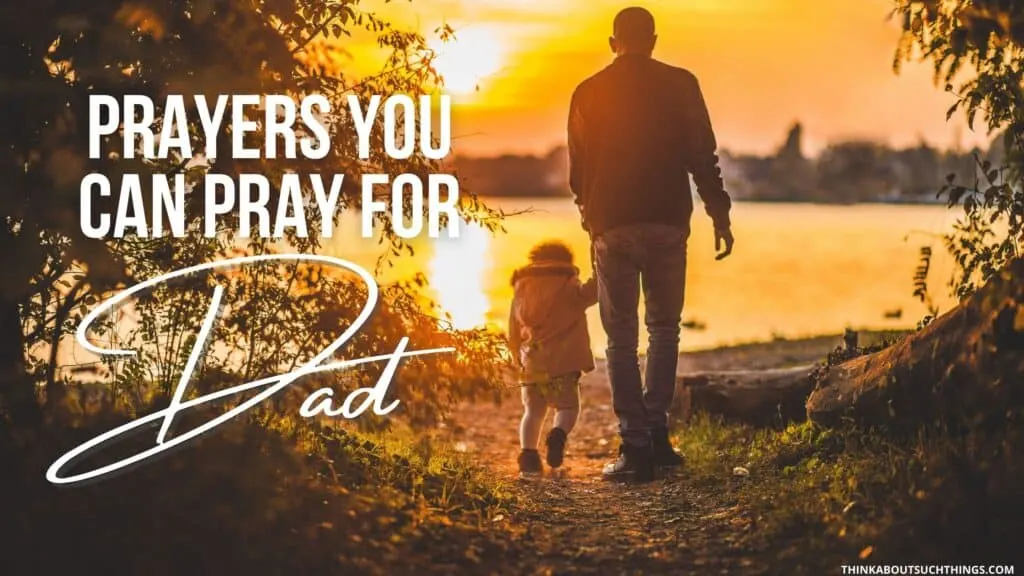 Prayer for Dad to be Blessed
Jesus, thank you for my daddy. He has blessed me with so much and he deserves to be honored and blessed. I pray that you would bless him in every way possible – physically, emotionally, spiritually. That You would be gracious towards him and guide him on his path. Thank You for my dad! In the mighty name of Jesus, amen.
Prayer for Dad's Health to Stay Healthy
Jesus, thank you for my dad's health. I pray You would keep him healthy and strong. So, he can continue to be the blessing he is to everyone. Thank you for keeping him safe from anything that could harm him or make his body sick! Let him walk in your divine health always. In the mighty name of Jesus, amen."
Prayer for Dad To Have A Long Life
Father God, I thank You for my dad's life. He has accomplished so much and I want him to continue in his work and with the family, he loves so dearly. Please bless him with a long life of health, joy, and grace; let him enjoy time spent with us as we create new memories. And let him accomplish everything you have called him to. In the name of Jesus, amen!
Prayer for Protection for Dad
Lord, thank you for watching over my dad. I pray You would continue to protect him and keep him safe from anything that could hurt or harm him in any way. I ask that You would set angels round about Him to protect his coming and going. Thank You, Jesus, for keeping him under Your wing and watching over my Dad! You are a good God. Your faithfulness amazes me! In Jesus' name, amen!
Lord, as my dad travel's today I ask that You would guard and protect every step he takes. That he would be blessed with good weather, kind people, and that no sickness would come against him. Be his shield and strong tower while he is gone and please bring him back to us soon. In the name of Jesus, amen.
Prayer for Sick Father in Hospital
Lord, my father is sick and needs Your help. It says in Your word that You are the God that heals. Touch my dad's body and let him be able to come home from the hospital. Give his body strength, and the ability to heal, while giving the doctor's wisdom and revelation on how to help him. In the name of Jesus, amen!
Prayer for Dad To Grow Closer To God
Lord, thank you for blessing my dad with a relationship with You. It's important that we all grow closer to You and know how much love and care for us. My prayer today is is that my dad would feel Your presence in his life; I pray that every day he draw closer to Your son, Jesus! Let his faith grow by leaps and bounds! In Jesus' name, amen!
Prayer for Dad's Healing
Heavenly Father, I thank You, that you are Jehovah Rapha, our healer. I come before You today asking that You would touch my dad's body. He's been suffering and I ask that You would help and heal his body. From the top of his head to the tips of his toes bring forth a miracle for my dad. In the mighty name of Jesus, amen!
Prayer of Wisdom for Dad
Heavenly Father, thank you for giving my dad the wisdom that he needs. I pray You would give him more of this wonderful gift and touch his mind with understanding so he can do Your will here on earth. That would he would make decisions based on Your truth and ways. Thank you, Lord! In Jesus' name, amen!"
Prayer for Dad to Experience Joy
Lord, today I lift up my dad to you. I ask that he would experience a new level of joy in his life. That he would fully understand the term "the joy of my salvation." I pray that this joy would be so contagious that those around my dad would also experience Your wondrous presence and true happiness. Which only comes from you, Lord! Praise, You God! In Jesus' name, amen!"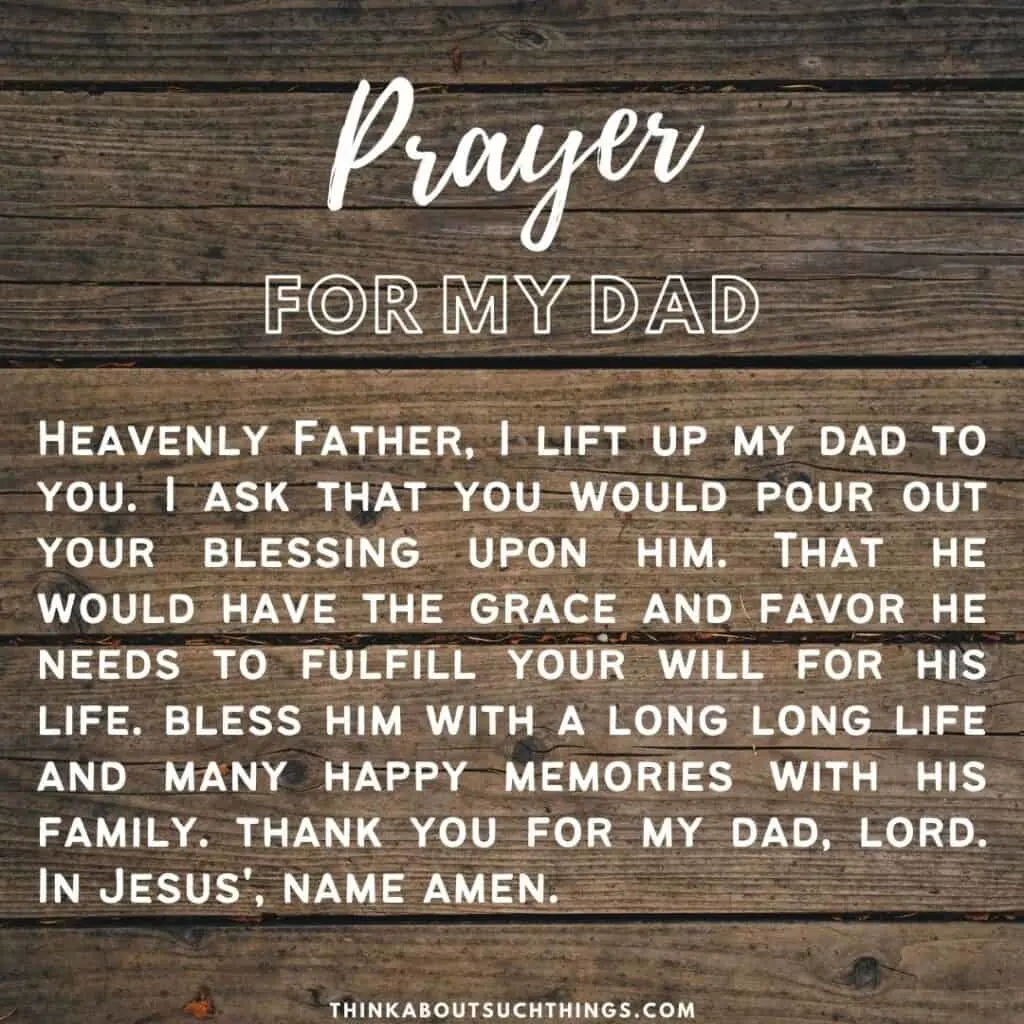 Prayer for Rest for Dad
Lord, thank you for my dad. I pray that he would be able to rest in this season. That You would allow him to be at peace with everything going on- even when the situations and people are not! Give him peace at work that he wouldn't have to worry about anything. Allow him to have peace with the family- that they would all be able to get along peacefully and enjoy each other's company! Bless my dad, Father God; may he know true rest in his heart as well as his body! In Jesus' name, amen!"
Prayer for Your Relationship with Your Dad
Heavenly Father, today I have a special request. I am thankful for my dad, but I would like to grow in our relationship with him. Help us connect on a deeper level and let us have conversations that would bless us both. Speak to his heart and let him make time for us to meet up. In Jesus' name, amen.
---
Need more inspiration for your dad? Check out these links below:
Well, I hope you have enjoyed these prayers for dad and that it has stirred your heart to pray for him even more. If you have a friend who's father has passed away…I encourage you to check out my prayers to deal with the loss. My prayer for you is that your dad would be blessed and that he would experience the love and truth of God like never before.
Feel free to leave me a comment below…I would love to hear from my readers!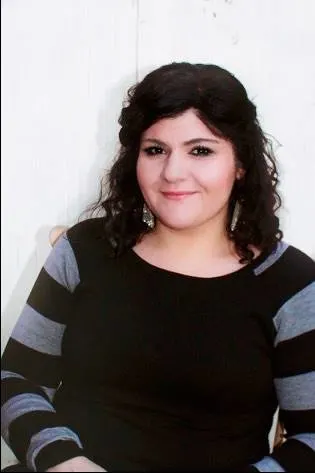 Melissa is a passionate minister, speaker and an ongoing learner of the Bible. She has been involved in church and vocational ministry for over 18 years. And is the founder of Think About Such Things. She has the heart to equip the saints by helping them get into the Word of God and fall more in love with Jesus. She also enjoys family, cooking, and reading.
She has spoken in churches in California, Oregon, Texas, and Mexico and has been featured in Guidepost Magazine and All Recipes Magazine. Read More…