In this blog post, I will share a selection of Saturday blessings. You can use the blessings for Saturday or the images to share with others as an inspiration in your personal prayer time.
Small things can have a big impact on your life. A simple blessing, for example, is often the perfect way to brighten someone's day or bring encouragement when they need it most.
That's why I've created this post and so many others like it. My hope is that as you go through these Saturday blessings you will find one you want to share.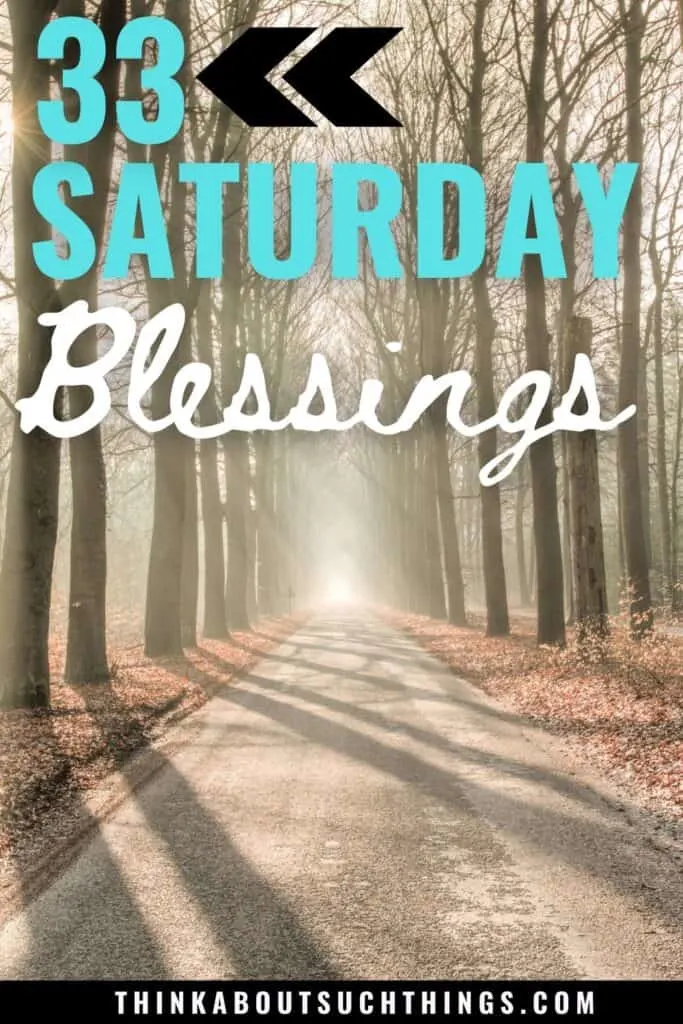 If you have a specific type of blessing you are looking for you can check out the options below in the table of contents. If not you can scroll through the post like you normally would.
5 Ways to Share Saturday Blessings
There are many creative ways to use these blessings, and here are just a few of my favorites! But if you think of another way to use them please share them in the comments. We can all learn and be inspired by each other.
Social media is great, but what if we used it to bless others? Post a blessing on social media and remind the people you follow that God loves them.

For a thoughtful touch, write an inspiring blessing on a card, postcard, or sticky note and leave them in places that people will find.

Sending a personal message is one of the best ways to encourage someone. It can be as simple as sending a Saturday blessing by email or text.

You can use these blessings as a way to inspire your prayer time.

You can write a personal blessing on a gift, or you could use a gift tag to writ it on. This post lets you print free blank gift tags.


Saturday Blessings (General)
Below is a collection of what I call general blessings. These Saturday Blessings can be used for any time of the day. If you would like to check out prayers and more…click–> Saturday Prayer and Weekend Blessings.
May this Saturday be filled with miracles from heaven and blessings from our Lord Jesus. May He heal your body, mind, and soul and answer the cries of your heart.
I pray that this Saturday is blessed with joy, peace, and faith. May God's grace be upon you always and His love overshadow you!
May Jesus give you a greater passion for Him today, so may you find all your strength and hope in Him.
May God bless you and be with you today. May He give you the strength to accomplish all you for this Saturday!
May Jesus fill you with hope, peace, and love today. And may you bask in the glory of His presence for all things! Have a blessed Saturday!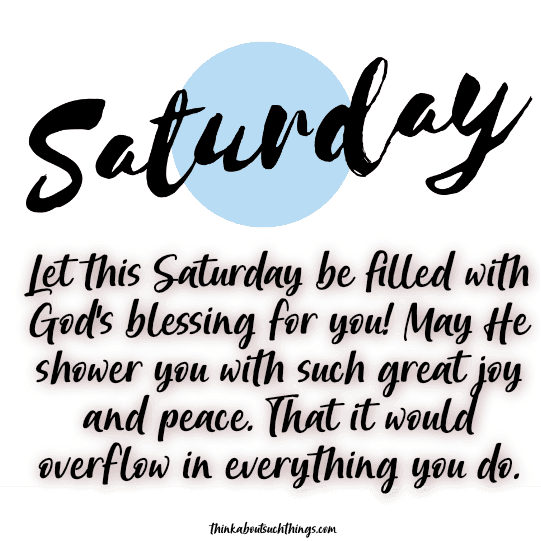 May the Lord strengthen you this Saturday and give you hope for tomorrow. May He fill your heart with joy, love, and peace!
May you have a blessed day filled with Jesus! Let this Saturday be wonderful because of His presence. Amen.
May God bless you with faith as you move through this Saturday. May He fill your heart and soul with love for Him!
Let this Saturday be a joy as the Lord showers His blessings upon you.
May this Saturday bring peace to your heart as we celebrate the sabbath and rest from our works. May God fill us with His love for all things holy!
May this Saturday bring you comfort and peace. May the Lord give you joy and hope in all things!
May this Saturday be a blessing to you and your family. May it fill you with peace, hope, and love for one another.
Today is Saturday! Let it be blessed and filled with God's amazing love for you.
Saturday Morning Blessings
Below is a collection of Saturday morning blessings. For more general morning blessings please visit: Morning Blessings
May the Father in Heaven give to your heart a greater sense of His love for you this Saturday morning. And may you walk along each step today with joy in your soul.
How blessed is this Saturday morning! May you bask in His goodness for you and may you rejoice in your salvation.
Good Morning! May this Saturday morning bring to your life the love of Jesus and His peace. May you find strength in Him, always!
May the comforts of God fill your heart today. May you know that He is with you each step along the way.
May your Saturday morning be filled with love and peace. May you enjoy all that the Lord has for you today!
May this Saturday morning be blessed with God's grace and joy!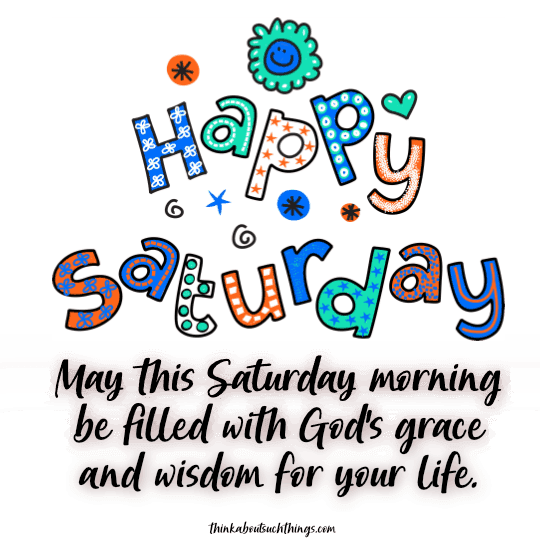 Today is Saturday so may the joy of Christ fill your heart! May He give you hope in all things, always. Have a good morning!
Happy and blessed Saturday morning! May the Lord fill your heart with love today and may you be blessed in all you do.
May this Saturday morning bring to your life a greater sense of the love of God for everyone. May you bask in it today!
May this Saturday morning be a day filled with Jesus and His blessings for us all. Let Him fill your heart and soul with love.
Let this Saturday morning be one filled with God's grace in your life. May it allow you to grow in your relationship with Him.
Saturday Night Blessings
Below is a collection of Saturday night blessings. For more goodnight blessings please visit: Goodnight Blessings
May the Holy Spirit give to your life a greater passion for Him this Saturday evening. That you may find perfect peace in Him all throughout the night!
Let this Saturday night bring forth from above great blessings and joy upon you. And let His peace fill your soul as you rest tonight.
May this Saturday night give to your heart the hope that all things will work out in your favor. That Lord is with you and helps you in all your situations.
Let this Saturday evening be blessed with the grace of God, that all throughout the evening your soul may be filled with it.
May this Saturday evening bring you happiness and joy. And may it fill your heart with a peace that surpasses all understanding.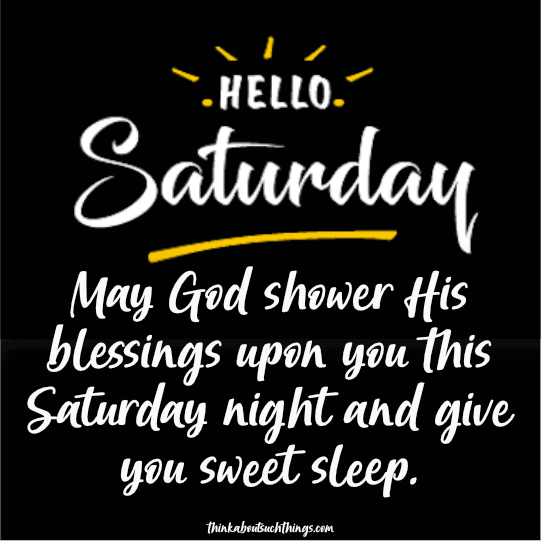 Shalom to you tonight! Find beautiful rest this Saturday as you put your cares in the hands of Jesus.
May this Saturday evening be filled with the love of God for you and may you bask in His grace.
Let all your cares melt away as enjoy the refuge that is found in Christ this Saturday evening.
Tonight! May the joys of heaven fall upon you and give to your heart encouragement and a sense of peace. Enjoy this Saturday night!
More Daily Blessings
Need a little inspiration throughout the whole week? Well, now you can check out blessings for any day of the week! And make sure to bookmark this page! This way you can quickly find the right blessing you want to share whenever.
---
I hope you enjoyed these blessings for Saturdays. Please share a blessing with a loved one that would be encouraged by it and brighten their day, reminding them of how much God loves them greatly! Feel free to leave me your comment below. I would love to hear from you!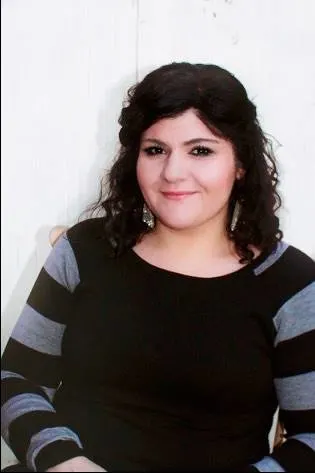 Melissa is a passionate minister, speaker and an ongoing learner of the Bible. She has been involved in church and vocational ministry for over 18 years. And is the founder of Think About Such Things. She has the heart to equip the saints by helping them get into the Word of God and fall more in love with Jesus. She also enjoys family, cooking, and reading.
She has spoken in churches in California, Oregon, Texas, and Mexico and has been featured in Guidepost Magazine and All Recipes Magazine. Read More…