In this post we will look at 17 interesting facts about angels in the Bible. Each little nugget is taken from scripture and gives a glimpse into the world of angels. This lesson is helpful for Sunday school, kids, teens, and even adult classes. So, grab your Bible and let's get started…
I don't know if you are like me, but I find the topic of angels fascinating! I love digging into the Bible and learning what God has to say about these spiritual beings. Just like God created us, He also created them.
The problem is that we are constantly bombarded with weird, off the wall information about angels, that are not rooted or grounded in scripture. So, I wanted to share some facts about angels that you can confidently know are TRUE. Not, some weird new age stuff that has zero Biblical backing.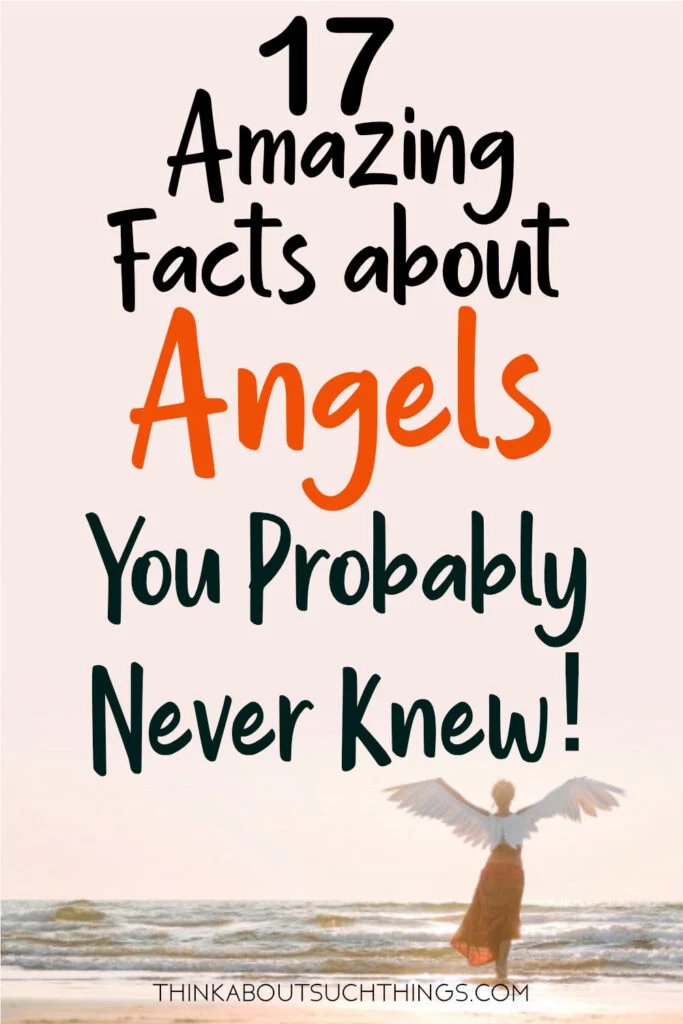 But before we dive into these cool facts on angels, I do want to clarify that we should NEVER worship or pray to angels. Angels are agents that work and serve on God's behalf. We seek God and out of that place God releases His angels in our life. I like how Tony Evans says,
"As created beings, angels are not to be worshipped, glorified, or adored in and of themselves. The angels were created to worship, glorify, adore, and obey God."
Biblical Facts About Angels
So, below we will look at 17 different facts about angels. Please, know there are tons more about angel then what you can find here. If you are interested in going deeper please click on MORE ON ANGELS and you can see my other articles.
Now, let's cut to chase and enjoy some cool angel facts!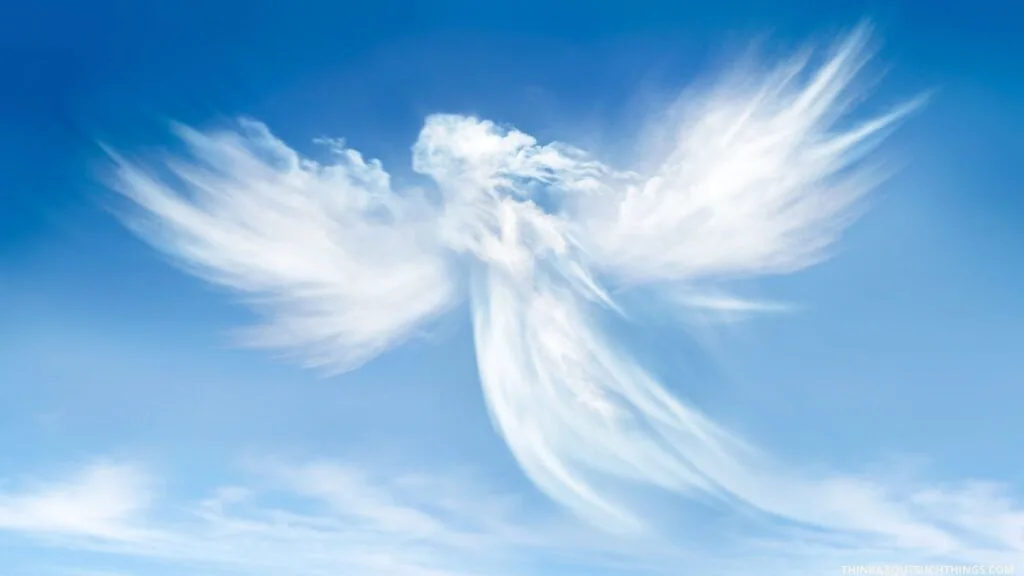 *All verses are from the NKJV unless noted differently
Angel Fact 1 – Angels Were Created Before Man
Thus the heavens and the earth, and all the host of them, were finished. – Genesis 2:1
Before we were created God had created His angels and hosts of heaven. As you study on angels you will learn that a lot stuff went down in heaven before we were even created.
Angel Fact 2- Angels Eat Food
The two angels came to Sodom in the evening, and Lot was sitting in the gate of Sodom. When Lot saw them, he rose to meet them and bowed himself with his face to the earth and said, "My lords, please turn aside to your servant's house and spend the night and wash your feet. Then you may rise up early and go on your way." They said, "No; we will spend the night in the town square." But he pressed them strongly; so they turned aside to him and entered his house. And he made them a feast and baked unleavened bread, and they ate. – Genesis 19:1-3 ESV
Have you ever heard of manna? (Psalm 78:24-25) It's considered the bread of angels. Throughout the Word of God we see stories of angel partaking in food.
Angel Fact 3 – Some Angels Have Sinned
For if God did not spare the angels who sinned, but cast them down to hell and delivered them into chains of darkness, to be reserved for judgment; – 2 Peter 2:4
It's crazy to think but 1/3 of God's angels rebelled and sinned against God. They actually chose to follow Satan (an angel himself) than to stay with God. I can't even imagine, these beings were in heaven experience God's glory and goodness! They didn't even need faith. But goes to show you how pride and deception can twist you.
Angel Fact 4 – There Are Different Kinds of Angels
I don't have one specific Bible verse for this fact because I would have to reference quite a few to show you the different types of angels in scripture. So, I created a table below!
I have also written on most of these angels which you can check out in the bullet list below. For an overview check this post out: The 5 Types of Angels In the Bible
| | |
| --- | --- |
| Archangels | 1 Thessalonians 4:16 |
| Seraphim | Isaiah 6:1-13 |
| Cherubim | Exodus 25:20 |
| Living Creatures | Revelation 4:6 |
| Common Angels | Hebrews 13:2 |
Types of Angels
Angel Fact 5 – Angels Have Ranks Or Hierarchy
For the Lord Himself will descend from heaven with a shout, with the voice of an archangel, and with the trumpet of God. And the dead in Christ will rise first. – 1 Thessalonians 4:16
The Bible mentions archangels which that word "arch" can be translated into the word "chief" indicating a rank.
Angel Fact 6 – Angels Don't Get Married
For in the resurrection they neither marry nor are given in marriage, but are like angels of God in heaven. – Matthew 22:30
Jesus was very clear on the stance of angels and marriage. They don't get married and also, once we are in heaven we don't either.
Angel Fact 7 – Angels Have A Free Will
"Then He will also say to those on the left hand, 'Depart from Me, you cursed, into the everlasting fire prepared for the devil and his angels: – Matthew 25:41
I love this about God. He doesn't create robots, who just go through the motions and do His bidding. He creates beings that have a will and choices. Angels are not programmed but enjoy doing the will of God.
Angel Fact 8 – Some Angels Have Multiple Wings
Above it stood seraphim; each one had six wings: with two he covered his face, with two he covered his feet, and with two he flew. – Isaiah 6:2
Historically and culturally we know angels to have just the two wings in the back. But in the Bible some angels have more than two wings. Take the Seraphim for example these angels have a total of six wings. For more on what angels look like click the link!
Angel Fact 9 – Some Angels Don't Have Wings
Do not forget to show hospitality to strangers, for by so doing some people have shown hospitality to angels without knowing it. – Hebrews 13:2 AMP
In fact 8 we looked at angels with multiple wings, but scripture also shares stories of angels that don't have wings. One specific story comes to mind is the one when the angels visited Abraham. You can read this in Genesis 18 and 19. These angels looked to be human and didn't have any wings.
Angel Fact 10 – All Angels Are Subject To King Jesus
who has gone into heaven and is at the right hand of God, angels and authorities and powers having been made subject to Him. – 1 Peter 3:22
It's true angels are powerful beings. We see this throughout scripture, but no matter what rank an angel holds it is subject to our Lord and Savior Jesus Christ.
Angel Fact 11 – There Are Innumerable Amount of Angels
But you have come to Mount Zion and to the city of the living God, the heavenly Jerusalem, to an innumerable company of angels, – Hebrews 12:22
This is another thing I love about God. He's the go BIG or go home type. He didn't make 100 angels…not a 1000 angels. The Bible says they are innumerable. One day we will know when we go to heaven, but for now we can bask in the awesomeness of how big and creative our God is!
Angel Fact 12 – Some Angels Are Chained Up
And angels who did not keep their own designated place of power, but abandoned their proper dwelling place, [these] He has kept in eternal chains under [the thick gloom of utter] darkness for the judgment of the great day, – Jude 1:6 AMP
I won't be going into detail about why these fallen angels are locked up. That would need to be a post in it's own right. But the Bible does speak on how these fallen angels are chained up and awaiting judgment day.
Angel Fact 13 – Humans Do Not Become Angels When They Die
The tombs also were opened. And many bodies of the saints who had fallen asleep were raised, – Matthew 27:52
It's surprising to me how many people believe that when we die we become angels. I have a family member who firmly believes our grandma is her guardian angel. This is not Biblical. God created angels, and they are separate from us.
When we pass and go to be with Jesus we are still his human creation. We just no longer have a body. Throughout scripture you will see His human creation in heaven called saints, or even the great cloud of witnesses. We will abide with Him and the angels in eternity.
Angel Fact 14 – Humans Can Be Blind To The Work Of Angels
Do not neglect to extend hospitality to strangers [especially among the family of believers—being friendly, cordial, and gracious, sharing the comforts of your home and doing your part generously], for by this some have entertained angels without knowing it. – Hebrews 13:2 AMP
In Hebrews, we see that when we are showing hospitality and kindness to others that we actually might be interacting with an angel without knowing it. This means that angels can take on a human form or perhaps the Lord blinds us so we are not aware it is in an angel.
Another Biblical account of this is when Peter was miraculously released from prison and went to Mary's house. When Rhoda answered the door she couldn't believe it was Peter. She ran back into the house and told the others…" You're out of your mind," they told her. When she kept insisting that it was so, they said, "It must be his angel." (Acts 12:15 NIV)
Angel Fact 15 – Angels Can Bring God's Healing
For an angel went down at a certain time into the pool and stirred up the water; then whoever stepped in first, after the stirring of the water, was made well of whatever disease he had. – John 5:4
In the gospels, we see that God assigned a specific angel to bring healing at the pool of Bethesda. There also many accounts in church history where ministers have witnessed angels that come and bring healing.
Angel Fact 16 – Angels Can Reveal Themselves in Dreams
Now the birth of Jesus Christ was as follows: After His mother Mary was betrothed to Joseph, before they came together, she was found with child of the Holy Spirit. Then Joseph her husband, being a just man, and not wanting to make her a public example, was minded to put her away secretly.
But while he thought about these things, behold, an angel of the Lord appeared to him in a dream, saying, "Joseph, son of David, do not be afraid to take to you Mary your wife, for that which is conceived in her is of the Holy Spirit. And she will bring forth a Son, and you shall call His name Jesus, for He will save His people from their sins." – Matthew 1:18-21
Throughout scripture we see angels visiting individuals in dreams and visions. This is one of many ways that the Lord lets them communicate with us. If you are curious to learn more about dreams then I encourage you to check Does God Still Speak In Dreams? and What Is The Difference Between Dreams And Visions?
Angel Fact 17 – Angels Are Immortal
nor can they die anymore, for they are equal to the angels and are sons of God, being sons of the resurrection. -Luke 20:36
Angel being spiritual beings cannot die. This is why we see fallen angels and Satan himself cast into the lake of fire. (Revelation 20:10)
More on Angels
Want even more information and facts on angels? Feel free to check out my Angelology (the study of angels) post or some of the post below. As I study God's Word I like to help other learn what I am learning.
I hope you find that it's a great resource as you learn more about God's messengers.
---
I sure hope you enjoyed these fascinating facts about angels and that it has blessed you. Keep digging into the Word of God. He reveals so much if we are willing and hungry to study.
If you would like to share a comment you can leave one below. I would love to know what you are learning in God's Word or about angels.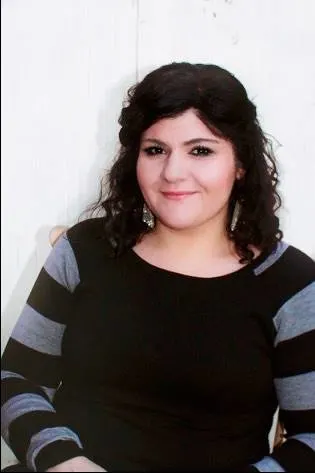 Melissa is a passionate minister, speaker and an ongoing learner of the Bible. She has been involved in church and vocational ministry for over 18 years. And is the founder of Think About Such Things. She has the heart to equip the saints by helping them get into the Word of God and fall more in love with Jesus. She also enjoys family, cooking, and reading.
She has spoken in churches in California, Oregon, Texas, and Mexico and has been featured in Guidepost Magazine and All Recipes Magazine. Read More…